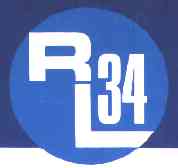 ---
---
WWW.RLYACHTS.NET

RL24, RL28, and RL34 Trailable Yachts
from Rob Legg Yachts
RL Yacht Owner's Discussion Forum
Return to the Forum List

Brand New Rating System
So, Australian Sailing has implemented a new measurement system for trailerable yachts.
Most yachts that have a new rating (not many yet) have a marginally higher one, i.e. Castle 650 from 725 to 736, Nx25 from 725 to 731.
The RL24 DK has stayed at 769, but the SK has jumped to a whopping 762 and they've added a new RL24 H .... heavier (min 900kg) cruising category.
I did used to think that the old 41 base points difference between DK and SK was a lot, but my question to you guys that race a lot against each other, such as in the nationals is :-
Was the old margin fairly close to the mark, and what do you think of the margin only being 7 base points now ... will the Nats be fair if you adopt that?
Also do the DKs point noticeably better? I would imagine all that sloshing and drag from that big slot in the SKs would have to affect both speed and pointing more than the 7 points difference on offer




Re: Brand New Rating System
This is where to find the new ratings list: https://www.sailingresources.org.au/cbh-rating/
It bases the difference on the different keels but also on differences in main luff and forestay height between DK and SK.
Are there such differences?
I'm sailing a DK and would feel fairly advantaged against the SK and disadvantaged against some other trailer sailers in mixed class fleets with that new rating.


Re: Brand New Rating System
No, Petra, those differences don't exist. They've also listed the mainsail foot as different. And they've stated that the info is from class inputs, and that it's complete and accurate data .... I don't see how that's possible

Return to the Forum List
Add a message to this discussion