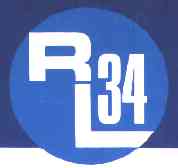 ---
---
WWW.RLYACHTS.NET

RL24, RL28, and RL34 Trailable Yachts
from Rob Legg Yachts
RL Yacht Owner's Discussion Forum
Return to the Forum List

Proud new owner
Hi all,
My previous post was entitled'looking to buy', well now I have bought one.
The purchase involved a marathon journey, much agonising, worry about Covid closures and much dovetailing of events.
This morning I took the boat out for a brief sail with the vendor and at it's conclusion wrote the check.
I think I have paid absolute top dollar for the boat but I wasn't looking for a bargain but rather the right boat.
I am by no means an expert sailor but I did notice how differently it handled to my Southern Cross 23, more tender and perhaps twitchier, if that is a nautical expression plus a little faster with no more sail.
One of the few defects is I believe the sails are rather 'blown out' and in need of replacement.
Any suggestions for replacement of sails would be appreciated and also general tips for the finer points of handling the yacht?
Is there an RL club or association?
Regards all
Al



Re: Proud new owner
Congrats Alan looking forward to more reports, where will you be sailing from?


Re: Proud new owner
Hi Shane,
Thank you for your interest.
I live near the Snowy Mountains in southern NSW (odd place to own yacht). I do most of my sailing in the Gippsland Lakes out of Johnsonville and to a lesser extent, Mallacoota Lakes (very scenic but smaller and not so suited to sailing.
I am hoping the RL will expand my horizons with it's added liveability. Hoping to visit Myall Lakes, Coffin Bay and perhaps Whitsundays and other destinations.
I am very keen to meet other RL28 owners to learn more about the finer points of setup and handling of these yachts. I am very keen to hear from owners in the Lakes area of Victoria who might be kind enough to give me some tips.
Alan


Re: Proud new owner
"One of the few defects is I believe the sails are rather 'blown out' and in need of replacement.
Any suggestions for replacement of sails would be appreciated"
Alan , my experience with purchasing new sails is know what you want , specify absolutely everything you expect in written form for a quotation and keep records so that in case of a dispute you have evidence of your expectations , that worked for me when things turned south and ended up at VCAT.

The question of local or overseas loft remains contentious regardless of where you order chances are a major amount of the sails will come from O/S , but if local order is made then you have someone to deal with any issues , the A$ favors local .

Try to get the sailmaker to commission them with a hoist and sail , this may require some travel and organization but well worth the knowledge and experience that comes with it. At RGYC our"resident" S/M Tony Bull seems to be good in this regard , he also hails from the lakes and returns there at times so maybe possible to organize.

I believe its probably worthwhile trying to get sails cut from the measurements and materials of their day to do that you could perhaps chase up Col Anderson who while operating as Hood sails Melbourne cut a set of sails i now own since then he changed to Doyle sails but may still have the details of the original RL28 spec. A word of caution it would be wise to check which rig you have as i think there were charter ones built with shorter masts and indeed earlier owners may have altered things a bit.
Is there an RL club or association?
I think this forum is about it.

Return to the Forum List
Add a message to this discussion