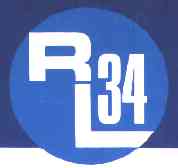 ---
---
WWW.RLYACHTS.NET

RL24, RL28, and RL34 Trailable Yachts
from Rob Legg Yachts
RL Yacht Owner's Discussion Forum
Return to the Forum List

Masthead rig
Hi all,
I note a lot of RL28s are converted to masthead rigs.
What is the Ďsmartí thinking on this?
Iím not a racer but enjoy having a yacht sail as nice as reasonably possibly whilst remaining comfortable. I will order new sails shortly. Should I consider converting to a masthead rig?


Re: Masthead rig
Hi Alan,
I love my mast head rig but a few things I would suggest. Keep the headsail to no bigger than the main, add side rigging to the top of the mast to avoid undue flexing. The larger headsail will start to overpower around 15knots and will need to be reefed appropriately. After that the masthead and original rig will give similar performance. Where it really makes a difference is under 15knots where you can really power up the boat in light winds and sometimes giving up to 2 knots extra performance.
It is a fiddly process to work out the rigging and in my case extra spreaders. Cheers Mark

Return to the Forum List
Add a message to this discussion