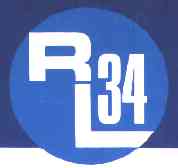 ---
---
WWW.RLYACHTS.NET

RL24, RL28, and RL34 Trailable Yachts
from Rob Legg Yachts
RL Yacht Owner's Discussion Forum
Return to the Forum List

First time out
Hi all,
This is certainly a quiet forum. I have no idea if there is anyone out there or if my words are just dissolving into the ether.
Nevertheless, we have our new RL28 out on the Gippsland Lakes for our first cruise since I bought her over 18 months ago. For the first 12months it was stuck in Queensland with Covid, I then had a major refit carried out with new rigging, headsail etc.
So we are now on a jetty at beautiful Steamers Landing with our friends from the Sonata Club to celebrate New Year.
Yesterday was our first sail and I must confess in lighter conditions it perhaps didnít perform quite as well as I expected but itís all a learning curve.
We have identified numerous changes we would like to make to her to suit our particular needs, in particular, the galley, which Patricia finds too cramped. The sleeping arrangements are not ideal as with my size (2m with girth to match), we donít both fit into the V berth. I must confess that after 45 years of marriage Iím rather a accustomed to a shared bed.
But upwards and onwards! If any RL sailors spy U.S. on the lakes please introduce yourselves. Iím very keen to talk to other RL owners and make use of their valuable experiences and expertise. You wonít miss us, our headsail is quite a statement.
Regards
Alan (Lady Barbara)


Re: First time out
Indeed it's been very quiet the past month or two. I know not why. However, it is likely that, like me, folks drop in for a quick look without posting.

You'll love sailing the 28, it's great fun in a breeze but can get a tad busy singlehanded.


Re: First time out
A lot of people seem to be using the RL face book page which unfortunately has affected the number of messages on this very informative web site.


Re: First time out
Hi Alan, we were down at Paynesville on new years eve with some friends watching the fireworks in our RL28 Neringa you visited a while ago here at Metung.
Yes the sleeping arrangements are a bit tight, if the vee berth doesn't suit the main saloon converts to a double, not huge but bigger than the vee berth.
I found the 28 slow in light winds which is why I converted mine to a mast head rig. My headsail now matches the main in size and beating into a 10knot wind I can do a tad better than 5knots boat speed. I am sure you will work it out in the end.
You are welcome to drop by Box's Creek when on the lakes if you want to compare notes on the RL28.
Cheers Mark

Return to the Forum List
Add a message to this discussion