THE OLDEST SKIPPER FLAG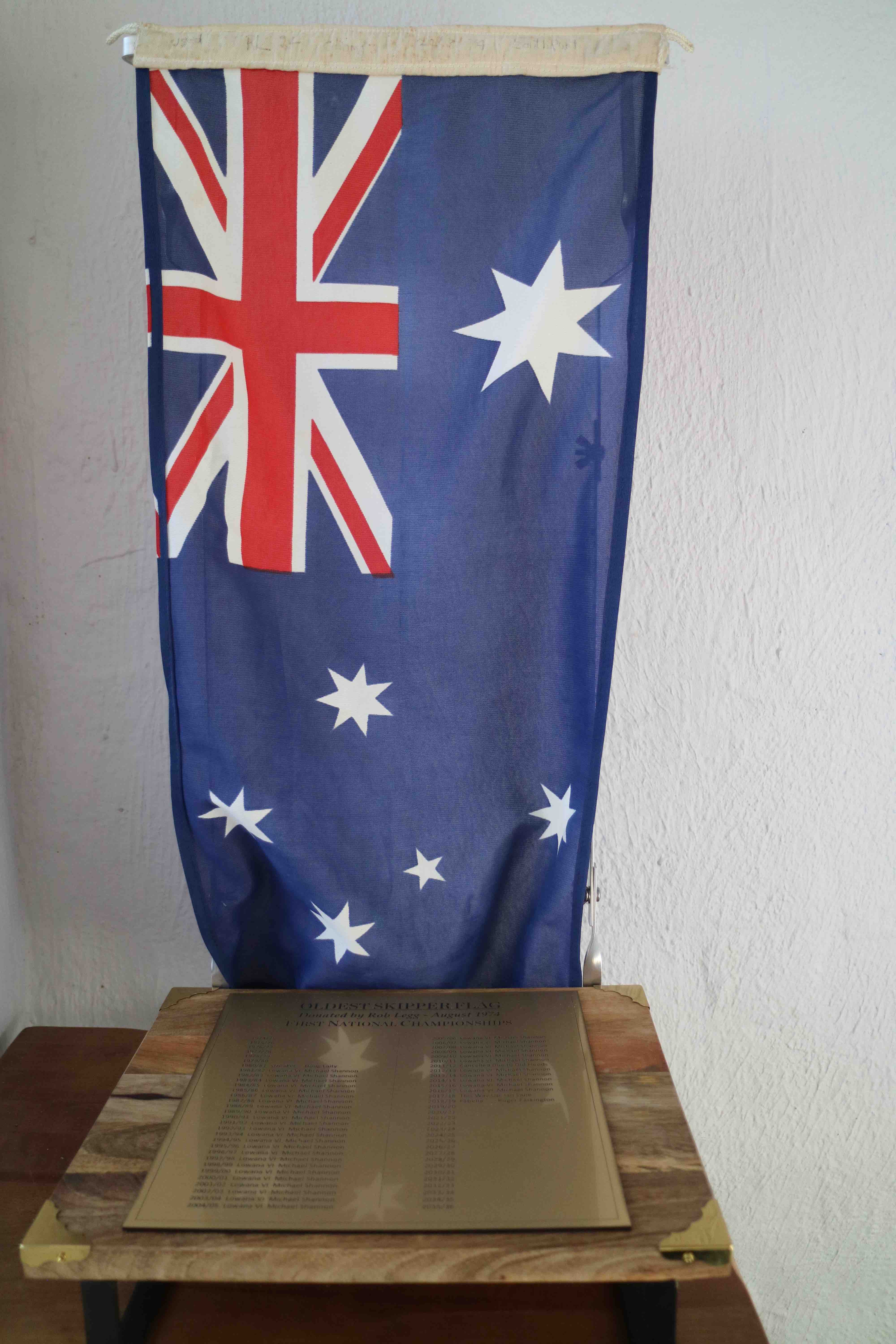 The oldest skipper flag was donated by Rob Legg and used at the first National Championships in 1974.
Across the white top of the Australian Flag written in biro is this text:
' Used at RL24 Champs 24/8/'74 South Port'
This Trophy is awarded annually to the oldest skipper competing at a National Championships*.
The Trophy
The Trophy was designed by Colin Boylan from the Illawarra Yacht Club and hand made by Phil Lowe from the Illawarra Yacht Club, Wollongong, New South Wales. Its dimensions are 30 x 30 x 62cms. It has been designed so that the trophy can be folded down to make transporting it easier.
* = early records of the recipients from 1974 through to 1980 are missing! If you can help with adding these recipients, please contact the Secretary of the RL24 Association.
View: OLDEST SKIPPER FLAG 2023