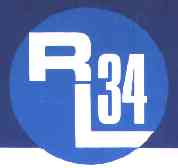 ---
---
WWW.RLYACHTS.NET

RL24, RL28, and RL34 Trailable Yachts
from Rob Legg Yachts
RL Yacht Owner's Buy and Sell
0 30
For Sale - ID: 1217
September 16, 2023 Edit / Delete
Price: 0
Sandra Anne Watkins
Tallebudgera
Ph: +61401629278

My old friend has a RL24 which he and his family used until the kids grew up. It has sat outside, overgrown with grass and rained on, until today. He has the sail, rudder, canopy pieces and reconditioned Yamaha outboard undercover. He doesn't have a trailer any more though. My husband cleared the grass away so it can be moved. Needs a lot of work but someone with an interested friend and a shed would have a great time, restoring this old classic. He wants to have it listed as best offer so no price can be added. It lives on Tomewin Mountain Road, Currumbin Valley, Gold Coast. If you phone me (he's quite deaf), I can give you his name and number. I don't know any details as I've only ever sailed a Laser, but I can send heaps more photos.

For Sale - ID: 1215
September 5, 2023 Edit / Delete
Price: 17,000 ono
Henry Watter
Hervey Bay
Ph: 0408421104

This RL-24 is the ultimate value for money – fully set up and ready to go.

Decked out for easy weekend trips and longer cruises with an isotherm built in fridge (2022), 360w solar and Raymarine auto-tiller. Solar charges the 120ah deep cycle (2021) via the 30a MPPT Renogy solar controller (2023) – plenty to keep the fridge running and the beers cold. Keep track of it all with the Bluetooth app on your phone.

Lowrance chart plotter/fish-finder (2022) and VHF radio (2023) both recently replaced. 50L water bladder and electric pump gives water to the sink and cold-water shower/deck wash. Cooking gear will come with the boat – new dual burner gas stove, pots/pans/kettle and plastic plates/cups to get you going. Space to sleep 4. Sirocco 12v fan new in 2022.

Swing keel and flat bottom allow you to safely and comfortably beach – invaluable in shallow tidal creeks. Reliable outboard (2014 4hp 4stroke Evinrude) – serviced professionally this year - is mounted in a well with external 11L tank. Further 15L in jerry can for longer trips.

The RL-24 sails great in light winds. There's 2 jibs, main and 2 spinnakers – all in good serviceable condition. Running and standing rigging in good condition.

Single axle trailer in good solid condition. Brand new tyres. Mechanical disk brakes. Will come with road worthy certificate.

Easy Beat has served us very well over the last couple of years, and we'll be sad to see her go. Only selling due to moving to a larger catamaran. Plenty of other things I'm sure I've forgotten. Please call on 0408421104 with any questions – priced to sell.

Trailer sailer yacht Robb Legg Farr Sonata Northwind Boomaroo Ross Compass Careel Hartley Castle

For Sale - ID: 1214
August 22, 2023 Edit / Delete
Price: $15000 ONO
Edward Ashton
NSW
Ph: 0409659212

RL28 on Tinka trailer, both registered NSW. Sails main, jibs No1 No2, Storm, Spinnaker with snuffer. Motor 9.9 fourstroke Yamaha on tilt hinge. Selling due to health probs. and old age. located in Sydney.

Wanted To Buy - ID: 1213
August 19, 2023 Edit / Delete
Andrew Wallace
Tootgarook
Ph: 448918044

G'Day my name is andrew wallace i'm looking for an RL28 in very good condition many thanks andrew.

Wanted To Buy - ID: 1211
August 10, 2023 Edit / Delete
Price: 300 ono
Jeff Maynard
Toowoomba
Ph: 0410428551

Wanted to buy RL24 Spinnaker looking for a class legal spinnaker with some life left in it (20 square meters).


Wanted To Buy - ID: 1210
August 5, 2023 Edit / Delete
Price: 123456
Liam Harper
DERRINALLUM
Ph: 0473780503

Looking to buy a main and trailer for a mark 1 RL24, preferably a main in good condition and a single axle trailer, thanks

For Sale - ID: 1204
July 6, 2023 Edit / Delete
Price: 3000
Paul Edge
Glenwood, Qld
Ph: 0417634881

Need to go, moving house, nowhere to store in new location.For sale, RL24 Mk1 located 30 minutes north of Gympie. Restoration project started several years ago, due to family ill health, do not have the time to complete. Hull has been undercoated, the rest is all there, all hatch covers, new perspex windows, mast, rotating boom, sails, rudder. Bulkhead behind anchor well needs replacing. Trailer has been refurbished, new axles, tyres, bearing and mechanical brakes. Back on trailer and ready to go for someone looking for a project. $3,600. Phone 0417 634 881.

For Sale - ID: 1205
June 20, 2023 Edit / Delete
Price: $8000
Bill Asher
Queensland
Ph: 0421321543

Ruby Jay Mk1 Swing Keel Class racing sails Main Jib Spinnaker. Spare main and Spinnaker. Spare rudder needs glassing. Near new Swiftco trailer. Located at Mount Gravatt Brisbane.

For Sale - ID: 1203
June 5, 2023 Edit / Delete
Price: $5000
JJ Gertenbach
Samford Valley
Ph: +61417115562

Mark 1 Rl 24 for sale.
Good sails which include 2xJibs, 1 furling one storm jib, 2 x spinnaker with poles 1 light and 1 Heavy.
Horseshoe life boy fits on back of the boat, Life jackets, Pair of Ores, First aid kit, Bulge pump with pipes, Gin pole with winch for raising and lowering the mast, New wind fane,2 X Winch handles
New (4hr) 10 Hp outboard fitted in the well with electric start
External mount for an outboard engine (Not suitable for anything bigger that 5HP not fitted but available)
The trailer is registered with rego paid until 07/04/2024.
Please contact me with for photographs and any additional information

For Sale - ID: 1202
May 26, 2023 Edit / Delete
Price: $9000
Mike Hart
POONA
Ph: 0478239255

RL24 Mk3, "Hart Beat"
Comfortable cruising boat and has competed in the Bay to Bay on 20 occasions very competitively.
New sails, main, jib and genoa about 5 years ago but has had little use in recent years. Newish spinnaker plus several older ones.
Mk 4 cabin layout with half bulkhead and full vee berth forrard.
Selling is a reality check: not as young as I used to be.
Images to come

For Sale - ID: 1201
April 10, 2023 Edit / Delete
Price: 15,500
Luke
Melbourne
Ph: 0422142163

Get ready to set sail on new adventures with Bumblebee! This well-loved RL24 Mark 4 trailer sailer has been meticulously maintained and has always been stored in a shed or under covers. This boat is in great condition and is ready to sail. Bumblebee is fully equiped with cruising gear and has been on many exciting family trips to destinations such as the Whitsundays, Sydney harbour and Gippsland lakes.

Bumblbee includes all the essentials you need for a comfortable and safe voyage, including:
- Main, Jib, Spinnaker
- High-quality Harken and Ronstan blocks on main, jib, etc
- Suzuki DF6 four-stroke engine fuel tanks. Serviced annually, starts and runs well
- Bimini with flexible solar panel
- 12v DC system, including 100Ah battery and MMPT charge controller
- Compass and Sumlog
- Kitchen, including dual-burner maxi metho stove
- Plastimo water bladder, connected to tap and sink
- Nav lights
- Drop keel
- iCom IC-M323G marine radio, including built-in GPS and DSC distress function
- Rocna 6 anchor, with stainless steel chain and plenty of nylon rope
- Single axel trailer with winch

Plus, the boat has been rigged for easy short-handed sailing, including a self-tacking jib. This means that you can sail with fewer crew members and still have a great time on the water.

Bumblbee is ready for her next adventure and comes with 5 months remaining on boat and trailer registration. Don't miss out on the opportunity to own this fantastic RL24 Mark 4 for just $15,500.


For more pictures see : https://imgur.com/a/gTV8yJr

An 2.9m inflatable tender with DF1.5 outboard is available separately.

For Sale - ID: 1200
March 30, 2023 Edit / Delete
Price: 3000
Michelle
Rhyll, Victoria
Ph: 0418131979

Status 19 for sale. Main Sail, Jib, Genoa and 2 Spinnakers. Registered trailer. More photos and videos can be viewed at https://www.dropbox.com/sh/chuixvf9sbfsxut/AAB3rkuLmh1OsMaRbY6qEnASa?dl=0

For Sale - ID: 1196
February 18, 2023 Edit / Delete
Price: $35,000
Justyn
Qld
Ph: 0421452122

Sail away RL28 set up for long stay sails, 520w solar 400 a/h batteries plus starter battery. Full lights red and white interior and exterior.
Newly rebuilt original inboard, new sail drive membrane.
New trailer used in once.
Keel dropped and recoated used twice.
Third owner and the guy who has sent the money.


For Sale - ID: 1138
November 22, 2022 Edit / Delete
Price: AU$750.00
Neil
Gold coast, QLD
Ph: 0420364237

RL28 Mast for sale, with spreaders and fittings, see photo's. Also includes free 2nd hand Genoa sail when you buy the mast. Price reduced to $750 (from $950)

For Sale - ID: 1182
September 26, 2022 Edit / Delete
Price: 29,500
Ami Bodan
runaway bay
Ph: +61433989482

For sale my rl34 1986
All details can be found on yachthub. Com

For Sale - ID: 1184
September 24, 2022 Edit / Delete
https://www.facebook.com/marketplace/item/895585624735703/
Townsville
Ph: 0409601181

RL24 for sale
More info on Facebook Marketplace:
https://www.facebook.com/marketplace/item/895585624735703/

For Sale - ID: 1175
September 21, 2022 Edit / Delete
Price: $12,000
Bob Smith
Alstonville, NSW
Ph: 0407456367

SOLD
'Cosmos' is a purpose fitout cruising RL 24 Mark III, purchased new 1987. She has cruised (without serious incident) many protected waterways along the east coast of Australia, including:
de Entrecasteau Channel (Tas), Pittwater_lower Hawkesbury, Port Stevens_Myall Lakes, Clarence_Richmond_Tweed Rivers, Gold Coast Broadwater_ Moreton Bay (home port), Great Sandy Straits _Hervey Bay and the Whitsundays.

These longer cruises have typically been from 4–6 weeks duration, some have been revisited many times. As well 'Cosmos' enjoys a 3- 4 day cruise on Moreton Bay every month.

'Cosmos' cruising comforts include:
• professional interior lining plus upholstered seating
• 100L water storage with electric pump to galley sink
• 80L ice box with 10 kg ice brick that lasts 4-5 days
• double burner Maxi SS metho stove
• fixed bimini over helm position
• boom tent for shade / rain protection
• companionway dodger for wet / windy weather
• Yamaha 8HP 4-stroke motor mounted in engine well
• 25L + 10L fuel

'Cosmos' comes on a registered 'Tinka' trailer fitted with Retrieva - Mate. Trailer has just had all bearings and brake components replaced.

Further information, please contact Bob Smith m. 0407 456 367

For Sale - ID: 1183
August 27, 2022 Edit / Delete
Price: 29,500
Ami Bodan
runaway bay
Ph: +61433989482

For sale my rl34 1986
All details can be found on yachthub. Com

For Sale - ID: 1181
August 27, 2022 Edit / Delete
Price: 29,500
Ami Bodan
runaway bay
Ph: +61433989482

For sale my rl34 1986
All details can be found on yachthub

Wanted To Buy - ID: 1180
August 9, 2022 Edit / Delete
Michael Hollowood
Flinders
Ph: O400932205

Looking to purchase one or more Status 580 for yacht club.

For Sale - ID: 1179
July 26, 2022 Edit / Delete
Price: $1500ono
Peter Lynch
Queensland
Ph: 0408066880

RL24 Racing Sails
Made by North Sail
Square top Mainsail Polyester PX10T
Headsail Medium Polyester PX10it
Available Brisbane
More images available on request
Paid $3000, asking $1500ono

For Sale - ID: 1164
June 15, 2022 Edit / Delete
Price: 24000
Ewen Boord
Bendigo vic
Ph: 03 543 96573

RL 28.
Fair condition
On Belco registered trailer with 4 disk brakes & BREAKAWAY.
10 hp honda with fine pitch prop.
60 l fridge
tiller autopilot
40 watt solar.
2 roller furler headsails.
electric water pressure.
Needs some work on hatch doors.
Fuctional as is.
Lots of extra sails..

Wanted To Buy - ID: 1173
June 1, 2022 Edit / Delete
Price: 5,500
David
Crescent City, CA
Ph: 4692699477

Currently in the Crescent City marina. Comes with trailer and 8hp Honda outboard. Boat and trailer have current registration until 2023. $5,500 obo