Return to Tips and Modifications Page
A Rig Brace for RL24s - Wayne Hill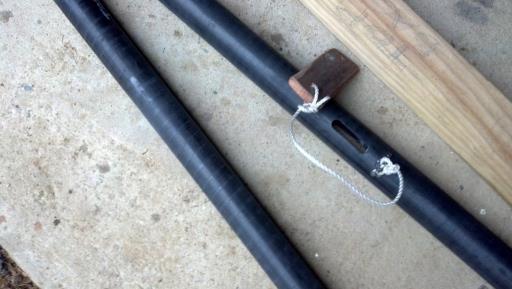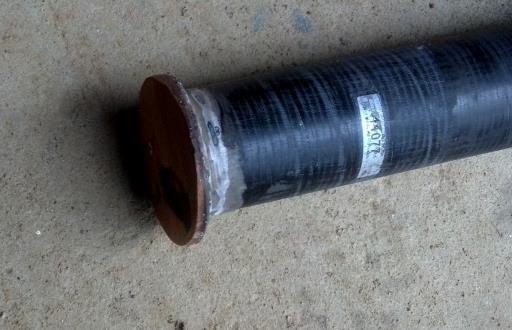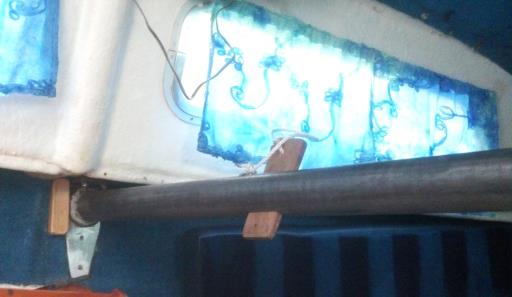 Spiral Navigator has an old 16 foot skiff mast and 8:1 rig tensioner in the anchor well - but hauling it on sort of made the boat get narrower by many millimeters... and the rig never got that tight ....

I increased the connection from the cabin roof and mast step to the mast support post by drilling down into the post from the top and inserting some carbon-fiber and fiberglass tubes and masking it of then pouring in epoxy to fill the tubes gaps and soak into the ply part of the mast step which was a bit hammered and possibly a bit spongy too.

It was a improvement in rig tension ... but not dramatic...

Remembering Darren D's wise words prior to last RL24 titles I definitely got a bit more point on the winder days once I added a lump of 4x2 pine between the chain plates.

But putting the brace in was ugly, heavy and once out it didn't fit anywhere. We cruise and race and I also wanted to carry it on the boat all the times so it could also go in when when we we undertook the long windward beats back in heavy cruising conditions... 20-30knots with a reef or two and some times no jib. As well as a bit more efficiency I reckon it distributes some of the stresses a little more kindly.

The solution:
Couple of bits of broken windsurfer masts off seabreeze.com.au - windsurfer bits are sold via ads ($50 including freight)
Epoxied in outer ends using marine ply and soft wood plugs - allowed a bit for re shaping as my chain plates are quite parallel
Cut a slot where the skinny end of one mast slid to in the wider end of the other
Imbedded two 50mm thick hardwood plugs in the "inner ends" of the two sliding pieces
Made a wedge - key for the slot out of hardwood that started of tapered then became parallel as the tension went into the device
Added a saddle and lanyard so the vital wedge key would no be lost
Bit of fine adjustment with a file....too easy! Stows under cockpit easily.