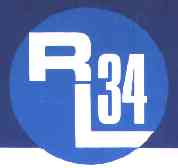 ---
---
WWW.RLYACHTS.NET

RL24, RL28, and RL34 Trailable Yachts
from Rob Legg Yachts
Return to Tips and Modifications Page
Alan Dahl's restoration of his RL24.
---

Six months work refurbishing boat and trailer.
Hull and deck stripped and re-painted.
Teak gunwhale replaced with Vinyl/Rubber extrusion used on Pontoons. All other Teak revitalised and refitted.
Windows replaced with tinted perspex.
Old rotating mast fitting replaced with a Tabernackle.
Front anchor-well fitted with a bulkhead to reduce size needed for anchor.
Chain and rope complete with cover lid/hatch.
Stainless Bowspit and anchor roller made and fitted incorporating front forestay.
Extras added to cabin, 2 storage areas at rear of cabin each side of entry and area for charts/books etc.at front below the front hatch.
Sides added to stove area for added safety.
All lighting changed to LEDs with internal cabin area fitted with LEDs using AAA batteries independent of the main 12V system.
This gives independent lighting at the touch of a finger and are really good value (ex Bunnings). I have fitted 7 of these cost all up $70. They give "downlighting" effect to each specific area such as stove and sink areas. One interesting thing we found when stripping the fittings was BOTH "U" bolts fitted for the outer side stays had one leg of the bolts complete fractured with the other leg partly fractured about 12MM below the deck.
Keel was removed, cleaned, "rebushed" and epoxied.
Replaced the pulley system for raising the keel with a "Braked" winch which works very well and is a lot safer for grandkids to raise & lower keel.
Outboard (8 H.P. Yamaha)is fitted in well, have fitted a raising system to allow outboard to be raise to 4 positions.
Replaced inner bulkheads to outboard well area as these were full of "dry rot".