Return to Tips and Modifications Page
RL24 Outboard Well Lockers - Alan Dahl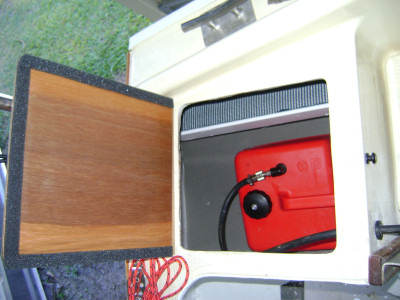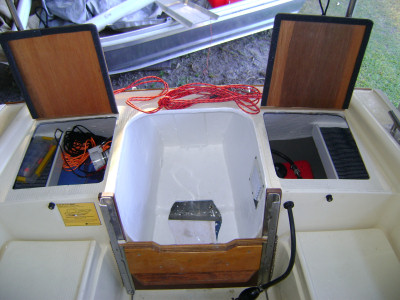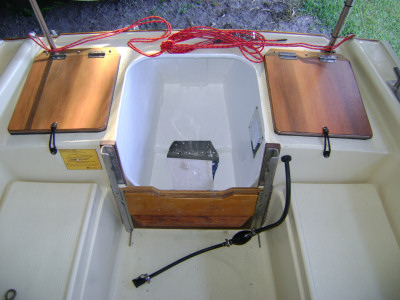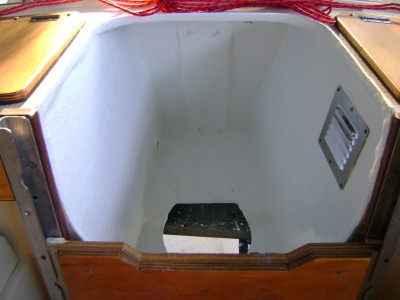 These are the final modifications to our RL24 fitted out for Cruising comfort.

We have enclosed both sides of the outboard well to form waterproof lockers, each complete with a shelf.

We use one side for the fuel tank and spare rigging fittings, the other for the stern anchor, ropes, spotlights and fishing gear.