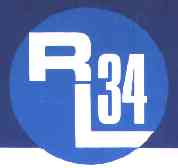 ---
---
WWW.RLYACHTS.NET

RL24, RL28, and RL34 Trailable Yachts
from Rob Legg Yachts
Return to Tips and Modifications Page
A Motor Tilt System for an RL28 - Peter Johannsen
When an outboard motor is tilted in an RL28, the propeller does not fully raise out of the water.
Peter has devised a system that lifts the motor forward as it is tilted so that the motor comes fully out of the water.
He also has the ability to close the cutout for the motor leg to preserve a smooth hull shape when the motor is raised. This prevents the normal turbulance that occurs in the outboard well.