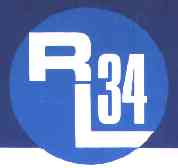 ---
---
WWW.RLYACHTS.NET

RL24, RL28, and RL34 Trailable Yachts
from Rob Legg Yachts
Return to Tips and Modifications Page
Safer Mast Raising and Lowering on RLs - Phil Gardam
I was given a beam and a good method of mast lowering by the previous owner of Jezabel (RL28). The RL 28 mast is probably a bit heavier than a 24 mast, but the same concept should be usable perhaps by RL24 owners.

Most of the discussion on the forum seemed to centre on "...ropes tied to things..." and "...people to catch the mast on its way down... " etc. I tried lowering that way and things get a bit tense and it is not much fun when the mast gets lower! The interposed beam seems to work better.

Even though it has never "unstepped" itself during lowering, the consequences of such unstepping would be very bad. Hence my reference to: a) securing the base of the beam to the mast step - I use a rope through the beam end lashed to the mast step, and b) the use of a secondary safety rope.